Chief Meteorologist
Atlanta News First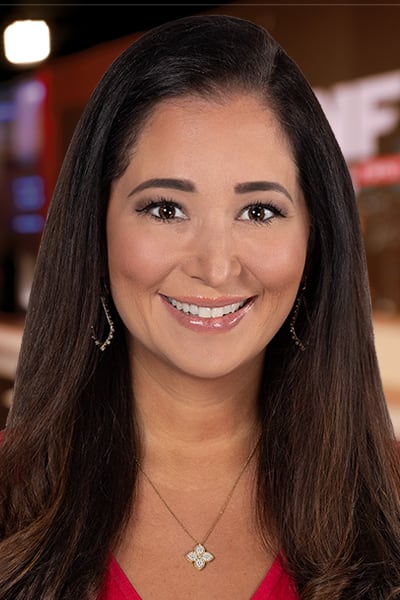 Jennifer Valdez is the chief meteorologist for Atlanta News First. She has been at Atlanta News First since 2008. You can watch Jennifer weekdays on Atlanta News First at 4 p.m., 5 p.m., 6 p.m., and 11 p.m. On Peachtree TV, you can watch Jennifer's forecast at 9 p.m.
Jennifer has more than a decade of experience at Atlanta News First. She was on the air after Fay produced nearly six tornadoes in Georgia in 2008. She provided continuous severe weather coverage during the epic floods of September 2009. In 2014, she was here during the disastrous ice storm that crippled the city.
Before joining Atlanta News First, Jennifer worked as a meteorologist for WYFF in Greenville, SC.
Jennifer is originally from Orlando, Florida, but both of her parents (and the rest of her extended family) are from Argentina. Jennifer is fluent in Spanish.
Jennifer earned her bachelor's degree in telecommunications at the University of Florida. She then went to graduate school and received a Masters Degree in Geosciences (with an emphasis in Meteorology) at Mississippi State University. In 2005, she worked as the on-camera meteorology intern at The Weather Channel.
Jennifer is married and has two children. In her spare time, she enjoys traveling with her family (anywhere tropical and warm), going out to eat, vegging out at the pool, watching Florida Gator football, and spending time with family and friends.