Investigative Reporter
Atlanta News First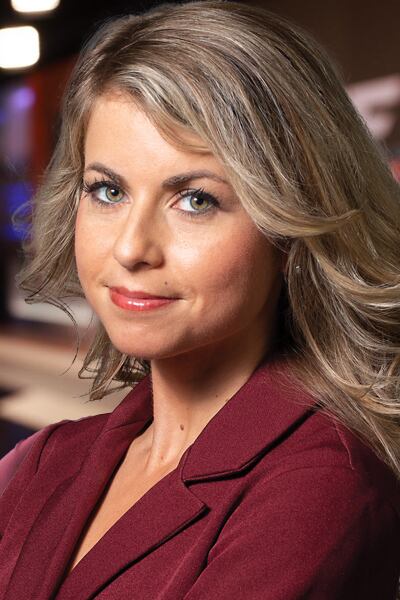 Rachel Polansky is an Edward R. Murrow and Emmy award-winning investigative reporter at Atlanta News First.
Rachel is most proud of her investigative reporting that has enacted change at both local and statewide levels.
Before moving to Atlanta, Rachel spent two years reporting at WKYC, the NBC affiliate in Cleveland, Ohio. During the 2020 pandemic, state health officials began blocking case and death records in nursing homes from being released to the public. It was then that Rachel began advocating for these vulnerable families. After a series of news reports and the use of public records, the state reversed its decision and began unrolling the records. Rachel also led the charge on a series of exclusive investigations into a COVID-19 outbreak at Ohio's only federal prison.
Rachel is no stranger to reporting in the south. She worked as an investigative reporter at WBBH, the NBC affiliate in Fort Myers, Florida, where she uncovered several cases of child marriage. After her extensive investigation about young girls being forced to marry adult men, a Florida senator filed legislation to change the legal age of marriage to 18. In 2018, the Florida governor signed that legislation into law.
Rachel's work backs up her pledge to be a journalist who makes a difference and holds the powerful accountable.
Rachel graduated Summa Cum Laude from Penn State University. She began her news career at WSYR, the ABC affiliate in Syracuse, New York. When she's not reporting, you can find her at a yoga studio or at Piedmont Park, where she enjoys spending time with her husband, Dominic, and their golden retriever rescue, Willow.
Education
Penn State University
Awards
Emmy Award NATAS Central Great Lakes Jun 2020 Emmy Award (NATAS Central Great Lakes) for Journalistic Enterprise in 2020
AP Award Florida Associated Press Broadcasters Apr 2018 Florida Associated Press Broadcasters: Investigative Series
Edward R. Murrow Award RTDNA Apr 2018 Regional Edward R. Murrow Award: News Series
Edward R. Murrow Award RTDNA Apr 2018 Regional Edward R. Murrow Award: Investigative Reporting
AP Award Florida Associated Press Broadcasters Apr 2017 Florida Associated Press Broadcasters: Hard News
Edward R. Murrow Award RTDNA Apr 2017 Regional Edward R. Murrow Award: Hard News