Anchor
Atlanta News First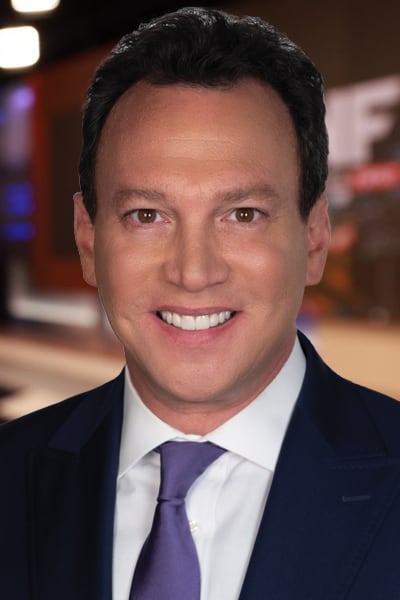 Rick Folbaum is an anchor on the Atlanta News First Morning News that airs from 4:30-10 a.m. Monday through Friday on WANF and PeachtreeTV. He is an AP, Murrow and Emmy Award-winning journalist who arrived at Atlanta News First in 2019.
He has anchored coverage of some of the most seismic events in recent Georgia history, including 2020's widespread social justice protests and the election victories of Democratic candidates for President and both U.S. Senate seats in this traditionally Red state.
Rick has interviewed many notable Georgia newsmakers, including Rep. Marjorie Taylor Greene, Sec. of State Brad Raffensperger, Ambassador Andrew Young, Sen. Johnny Isakson and Rep. John Lewis. He served as a panelist for the GA Gov GOP primary debate. In September 2022, Rick traveled to London to cover the death of Britain's Queen Elizabeth II.
Over his 30-year broadcasting career, Rick has reported live from world capitals including Havana, Brussels and Washington. He has the distinction of having worked for all three cable news channels: Fox News, MSNBC and CNN.
Prior to Atlanta News First, Rick worked at CNN, where he was an anchor for CNN International, fronting shows like "CNN Newsroom" and "Connect the World." Before that, he spent 5 years as the main anchor at CBS O+O WFOR TV in Miami. There, Rick anchored live, hours long coverage of the 2016 Pulse Nightclub shooting, the 2017 shooting spree at the Fort Lauderdale airport and the 2018 massacre at Stoneman Douglas High School in Parkland, communicating live via text with one of the students hiding from the shooter. Rick won a 2017 Emmy for his series of reports spotlighting South Florida's Holocaust survivor community.
Prior to CBS4 in Miami, Folbaum was a long-time anchor and correspondent for Fox News Channel. Over the course of 17 years at FNC, Rick anchored coverage of breaking news events such as the attacks of 9/11, the "Miracle on the Hudson" and the U.S. invasion of Iraq. Rick co-anchored all of FoxNews.com's live coverage of the 2012 election. In 2001, Rick and his crew arrived at the World Trade Center as the twin towers were still burning and had to escape the falling debris as they came down.
One of the original Fox News Channel anchors, Folbaum was part of the launch team when the network debuted in 1996 and was a London-based foreign correspondent from 1998-2000. While with FOX, Folbaum spent three years working as an anchor at FOX 5 WNYW in New York.
Early in his career, he worked behind the scenes at WOR AM in NYC, WTXF TV in Philly and MSNBC. His first on-air job was at KSPN FM Radio in Aspen, CO where the AP recognized his work covering the deadly Storm King Mountain fire in 1994.
Folbaum is active with the Crohn's and Colitis Foundation of America and the life skills program, Overcoming Obstacles. Rick earned a bachelor's degree in Broadcast Journalism from Syracuse University's S.I. Newhouse School of Public Communications. He is the proud - and exhausted - father of 5 amazing kids.