Reporter
Atlanta News First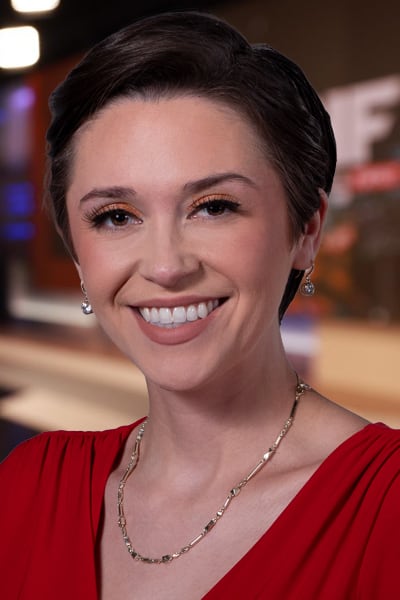 Sawyer Buccy is a reporter for Atlanta News First. She comes to Atlanta from Tulsa, Oklahoma, where she told community-focused stories of resilience.
Sawyer built a beat telling stories of marginalized communities that included refugees, families battling addiction and poverty, immigrants, and black Tulsans. She was selected as a media witness during the execution of the oldest Oklahoma Death Row inmate to be executed by the state. She also covered George Floyd protests, historic flooding, and major weather events. Sawyer was an important contributor to her station's two regional Edward R. Murrow awards for news coverage in Oklahoma.
Sawyer grew up in a suburb outside of Dallas, Texas. She graduated from the University of Arkansas, where she majored in Broadcast Journalism and minored in Political Science.
Sawyer is a passionate writer and loves to find the "helpers" in her community. Her 8-year-old Boston Terrier, Olivia is the light of her life. Sawyer loves southern comfort food - the spicier, the better! You can also find her enjoying the outdoors, hiking, cycling, or reading a book.