Anchor
Atlanta News First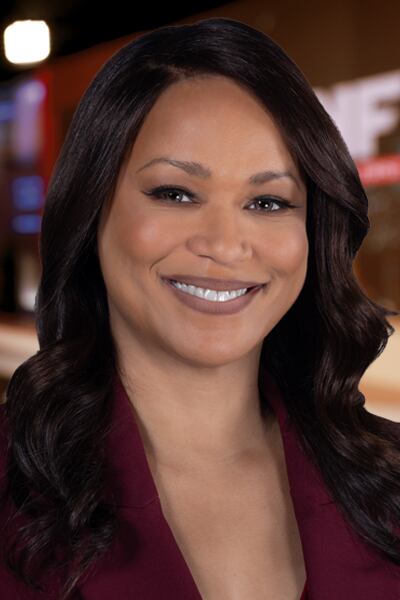 You can watch Shon Gables weekday evenings on Atlanta News First at 4 p.m., 6 p.m. and 11 p.m. with Blair Miller.
Shon Gables has a deep history of working in journalism throughout the southwest. She launched her broadcast career at KWCH in Wichita, Kansas, where she reported news and anchored a station public affairs program.
She then moved on to KWTV in Oklahoma City working as a news producer, reporter and anchor, covering US military issues affecting Tinker Air Force Base (she served as a United States Army Reservist for seven years). She also worked in radio at KVSP in Oklahoma City as news director.
Shon joined WDIV in Detroit working as a reporter and morning anchor covering local news. While in Detroit, she served as spokesperson for the American Cancer Society's Southwest Michigan Division, which led her to produce a two-hour special on breast cancer awareness.
While anchoring local news on WCBS morning broadcasts from 2003 to 2006, Gables covered many of New York's most memorable stories and community events, including the Historic New York City Subway Centennial Celebration, the Republican National Convention, the Summer Olympics bid, the reopening of the Statue of Liberty, the Twin Towers Memorial, the NYC Transit strike and the blackout of 2003.
Gables, an Emmy-nominated journalist, also has hosted a variety of televised specials throughout her broadcast career. Particularly close to her heart was "Salute to NYC Schools: Truman High School and the Tunnels to Towers Run." Gables hosted the program and participated in the run, which honored New York firefighters that died on Sept. 11, 2001.
While in New York she also wrote and anchored "Salute to Harlem," which explored Harlem's economic development, social impact and future. Shon went on to host Black Enterprise Magazine's nationally syndicated program "Black Enterprise Business Report," at the time televisions only business news and executive lifestyle program focused entirely on African-Americans, reaching 80% of all black households in more than 211 markets.
While working on the BET program, she interviewed top newsmakers including President Barack Obama, Hillary Clinton, Time Warner Chairman Richard Parsons, BET co-founder Shelia Johnson and Texas-based Bishop T.D. Jakes.
Shon is Emmy nominated and the recipient of the 2017 Louisiana Broadcasters Prestige Award for best election coverage, several National Association of Black Journalists awards and a Lee Evans Outstanding Journalist Award, and was honored with the 2003 New York City Excellence in Media Award by the Harlem Chamber of Commerce.
In addition, Gables was the recipient of a National Black Achiever in Industry Award, and American Women in Radio and Television's Gracie Award, and was one of Network Journal's 40 under 40 Black Achievers. Shon served on the board of Eagle Academy, an all-boys public school in the Bronx, New York.
Shon is a member of IRE, investigative reporters and editors, and was most recently the evening news anchor and investigative reporter for the ABC affiliate in Shreveport, Louisiana.
Shon is a graduate of the University of Oklahoma and holds a degree in economics and received her MBA at Louisiana Tech University.