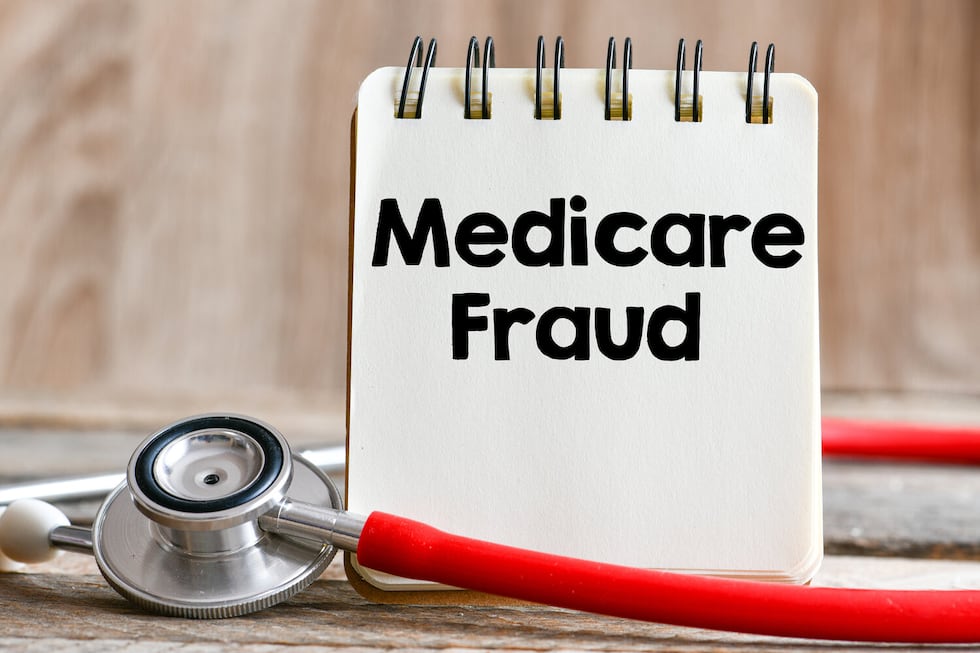 Sponsored - The following content is created on behalf of Advise Well and does not reflect the opinions of Gray Media or its editorial staff. To learn more about Advise Well, visit https://stopmedicarefraud.org/medicare-fraud-prevention-week-2/
Fraud costs Medicare an estimated $60 billion per year. It costs Medicare beneficiaries in time, stress, their medical identities, and potentially their health. It costs families, friends, and caregivers in worry and lost work when helping their loved ones recover from falling victim to Medicare fraud.
Learn how to protect yourself and your loved ones by joining Georgia Senior Medicare Patrol (SMP) and their partners for Medicare Fraud Prevention Week, held June 5-11, 2023.
"We're excited to teach people both about how to protect themselves from Medicare fraud and about the services that the Senior Medicare Patrol program offers. We hope that people will join us to celebrate Medicare Fraud Prevention Week," said Jose Pinto, Community Outreach Specialist for SMP.
Everyone can become involved in preventing Medicare fraud.
Here is how you can help if you are a:
• Medicare beneficiary - monitor your insurance statements to make sure products and services received match what is on the statements. You can request a free My Health Care Tracker from Georgia SMP by calling 877-272-8720.
• Caregiver - help by being on the lookout for items such as durable medical equipment (like boxes of knee braces) lying around the house that may have been shipped to the beneficiary without their or their doctor's approval. You can remind your client or loved one to never give out their Medicare number or other personal information over the phone.
• Family Member - help by talking to your loved one about protecting their Medicare number just as they would a credit card number. You can help create a Medicare.gov account to access their Medicare statements online or remind them to open and review them when they come in the mail.
• Health care provider- help by talking to patients about health care-related scams such as those related to durable medical equipment and genetic testing schemes. You can remind them that products and services should only be ordered by physicians they regularly see. Needed medical items should never be ordered through TV ads or unsolicited calls.
• Community member - help by looking out for older neighbors. When in public, you can be aware of older individuals purchasing gift cards in large amounts. You can encourage those you know to talk to a trusted source about their Medicare questions and tell neighbors about the most recent Medicare scams. You can even consider volunteering with Georgia SMP!
For more information about Georgia SMP and Medicare Fraud Prevention Week, visit https://stopmedicarefraud.org/medicare-fraud-prevention-week-2/ or call us at: 877-272-8720.
The SMP program in Georgia is sponsored by AdviseWell, Inc. and funded through a grant from the U.S. Administration for Community Living (Nos. 90MPPG0023, 90MPPG0024 and 90MPPG0049)