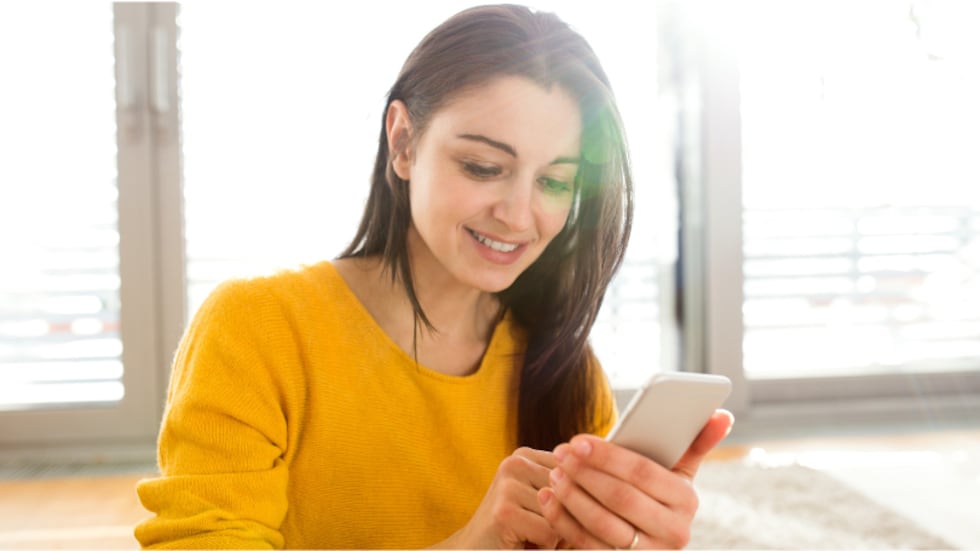 Sponsored - The following content is created on behalf of Kaiser Permanente and does not reflect the opinions of Gray Media or its editorial staff. To learn more about Kaiser Permanente visit https://georgia.kaiserpermanente.org/excellence/.
As the old adage goes: time is money; however, the two are not mutually exclusive—both time and money are equally important. And when it comes to your health, time and cost can be a prohibiting factor for some to seek the care they need. Thankfully, due to telehealth, also called telemedicine, patients can save time and money by virtually connecting to their physician via a smartphone, tablet, or computer.
Flexibility is key
So, you have a cold that just won't go away, and the over-the-counter medicine from your local drugstore is not helping. You know that a trip to see your primary care physician is in order, but where do you find the time off work to drive to the doctor's office, wait to be called in, see the doctor, and then stop by the pharmacy for your prescription? No need in most cases, as a quick telehealth appointment—sometimes available the same day you request it—can resolve the problem.
All you need is an internet connection and a computer, tablet, or smartphone in order to talk to your health care provider live over the phone or video chat. You can also send and receive messages from your health care provider using secure messaging, email, and secure file exchange. Plus, many health care plans offer apps where patients can interact with physicians and view their records with a few taps of the finger. The digital care setting offers patients easy access to their personal health records, a digital pharmacy, and a forum through which they can communicate with providers.
Flexible care options also mean doctors can see more patients in a day than with traditional in-person visits. More people seeking and getting treatment earlier and faster leads to better outcomes all around, and not only are telehealth appointments convenient, but most health care plans also provide them at no cost. Of course, if you need or prefer to, you can still see your doctor in person.
Studies show that even with the pandemic waning, Americans still are embracing telehealth. According to an October 2022 National Health Interview Survey by the National Center for Health Statistics, part of the Centers for Disease Control and Prevention, Department of Health and Human Services, in 2021, 37% of adults used telemedicine in the past 12 months, which was still above pre-pandemic levels.
Luckily for Kaiser Permanente members, Kaiser Permanente has long embraced the use of telemedicine and has sophisticated but easy-to-use technology. Whether you are logging into Kaiser Permanente's website from your computer or utilizing Kaiser Permanente's handy apps on your smartphone or tablet, help is just a click away.
Cost savings
Not only are Americans willing to see their physician virtually, but they also seem to be enjoying it. According to a 2021 Telehealth Survey Report by the American Medical Association, more than 80% of respondents indicate patients have better access to care since using telehealth. Additionally, in the survey, 44% of respondents indicated that telehealth decreased the costs of care. In addition to potential cost savings, telehealth can save time by allowing physicians, specialists, and registered nurses to quickly address concerns, and most times, virtual health care appointments can be made quicker than an in-person visit.
Before Covid, those on Medicare had difficulty having telehealth covered, but through December 31, 2024, Medicare patients can get telehealth services at any location in the U.S., including your home. According to Medicare.gov, "For many telehealth services, you'll pay the same amount that you would if you got the services in person. Telehealth includes certain medical or health services that you get from your doctor or other health care provider using audio and video communications technology. You can get many of the same services that usually occur in-person as telehealth services, like psychotherapy and office visits."
In order to help address health disparities in the U.S., the American Telemedicine Association, an organization focused on advancing telehealth, recently announced an Advisory Group on Using Telehealth to Eliminate Disparities and Inequities to inform ways in which telehealth can impact disparities and inequities.
– Gregory J. Alexander for Kaiser Permanente