Assembly Studios moving closer to making movie magic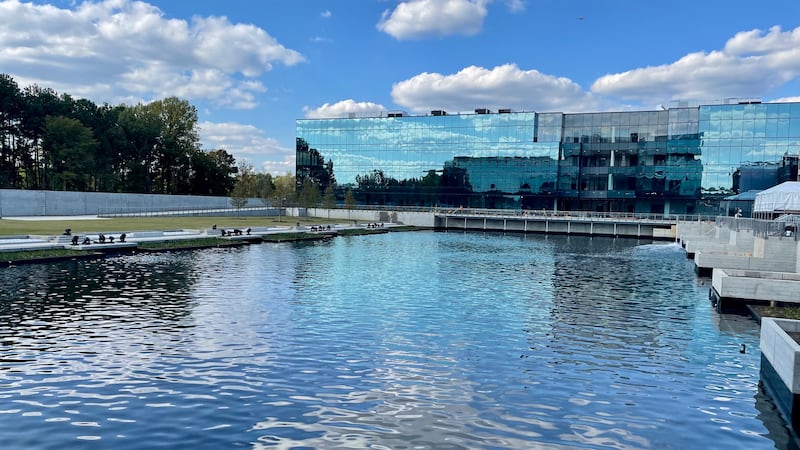 Published: Oct. 19, 2023 at 11:04 PM EDT
ATLANTA, Ga. (Atlanta News First) - The signage has appeared on the gates of Assembly Atlanta, displaying to the community what will be going on inside.
Developer Jay Gipson of The Gipson Company is one of the many people who helped make Gray Television CEO Hilton Howell's vision of Assembly Atlanta come to life. Gray Television is Atlanta News First's parent company.
"I will never forget the first day Hilton and I walked out here, and we looked at it, and he looks at me and goes, 'Think we can do it?'" Gipson recounted. "I said, 'I think we can.'"
On Thursday, the signage was going up outside on top of the gates.
"This is kind of like the cherry on top," Gipson said. "Everything inside is done, and now we are putting the finishing touches."
Gray Television entered into a long-term lease agreement with NBCUniversal to operate and lease the soundstages.
All day, preparations continued for the red carpet gala this weekend. The decorations are up, and the stage is set.
"It's actually a really exciting time. It's kind of the end of this first chapter," Gipson said. "The studio is coming to life, so all of us are taking a giant deep breath."
He described it as an almost symbolic end to phase one of development.
"You finish your book report in school, and you put your name on it, and that's how you know it's done," Gipson said. "This is sort of like putting your name on that final report."
According to Gipson, the next phase includes the Assembly Commons area, which will be open to the public.
Copyright 2023 WANF. All rights reserved.