Eco-friendly ponds provide unique film opportunities at Assembly Studios
Published: Oct. 20, 2023 at 5:37 PM EDT
DORAVILLE, Ga. (Atlanta News First) - No detail has gone unnoticed when building Assembly Studios, with many aspects serving multiple purposes.
As one takes a cruise around the grounds, plenty of things are sure to catch the eye, including the water features.
While the two ponds may simply seem like decorative enhancements, they are actually serving an eco-friendly purpose and creating yet another opportunity for some movie magic!
At Assembly, people can be transported to New York, New Orleans or even the middle of the ocean. That's thanks to some innovative design by landscape architects Bob Hughes and Chris Mutter of HGOR.
"We think of this as another additional studio out here," Hughes said, referring to the two-acre pond site just beyond the studio gates.
Atlanta News First got an early look ahead of the opening before it was filled with water.
"We are standing on the bottom of what will be three feet of water for a wet fountain, which is also going to be referred to as a wet stage. It's a filmable environment," explained Mutter, showing the features. "They can put blue screen or green screen around this environment. We can feel like we're in the middle of the Pacific Ocean, filming on a battleship!"
For those who think that sounds impossible, consider the fact that scenes from the iconic film "Jaws" were filmed in only two feet of water! Also, actors were in a swimming pool for some of the most iconic moments of "Titanic."
To film a scene with water, crews would normally have to go to Lake Lanier or Lake Allatoona, where parts of the Netflix show "Ozark" were filmed, for example.
At Assembly Studios, they do not even have to leave the property to achieve some of those same shots.
"Let's do as much as we can here so that we don't have to go through the time and cost to go somewhere else to create those things that are important in a movie," said Hughes.
As exciting as the cinematic potential is, the ponds also serve an important environmental function.
"It's a way of really dealing responsibly with the water — collecting it, encouraging infiltration, water quality and purification," Mutter explained.
One of the retention ponds is on studio property, and the other, which is four acres in size, is in the public Assembly Commons park.
They are designed to capture stormwater for about 55 acres of the expansive property. Each can hold about six or seven feet of water before it's slowly released into the Nancy Creek watershed and the Chattahoochee River.
The water is filtered naturally by aquatic plants called pickerelweed.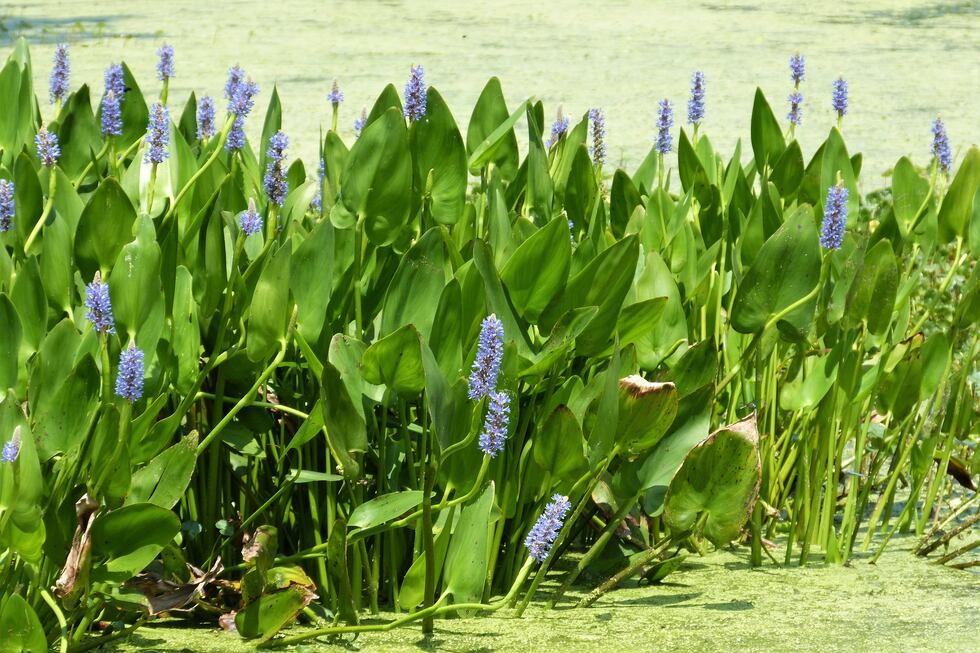 "We're out to create great places for people," Hughes said. "Places that produce sound return on investment and have a stewardship ethic for future generations."
It is an important project with an innovative undertaking.
"I can't say I've done a mixed-use development quite like the Assembly," said Mutter. "But I can also say, confidently, I don't think there is another mixed-use development quite like the Assembly!"
Copyright 2023 WANF. All rights reserved.