Third arrest made in shooting death of Jefferson High football star
Published: Nov. 16, 2023 at 2:21 PM EST
LAWRENCEVILLE, Ga. (Atlanta News First) - A third person was arrested in connection to a deadly shooting at a Lawrenceville mall that claimed the life of a northeast Georgia high school football star, according to the Gwinnett County Police Department.
Kpadeh Jones, 19, was charged with malice murder in connection to the shooting death of Elijah Dewitt, 17. Jones was arrested Wednesday and taken to Gwinnett County Jail.
On Oct. 5, 2022, Dewitt, who was a senior football player at Jefferson High School in Jackson County, was shot and killed outside of Dave and Buster's at Sugarloaf Mills Mall following an altercation.
Two others were arrested days after the shooting.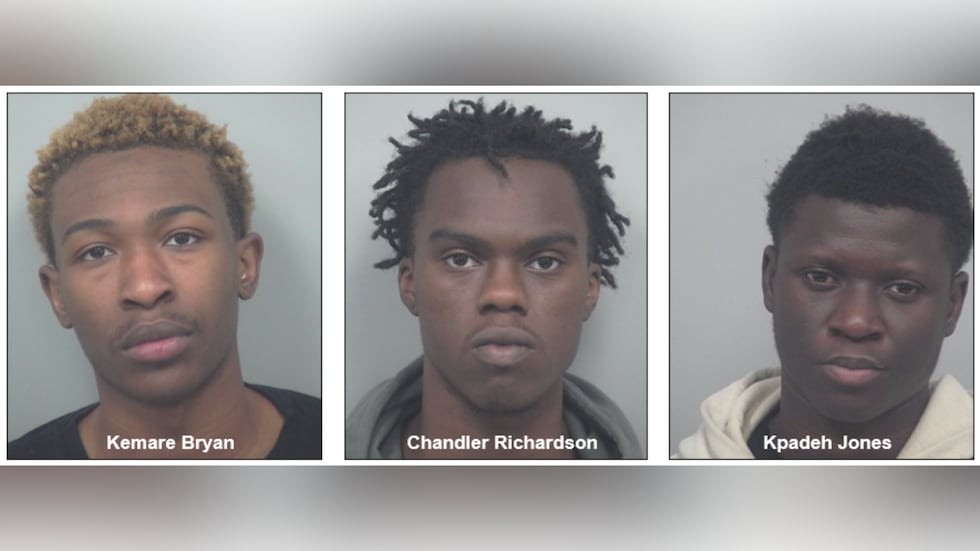 Kemare Bryan, 18, and Chandler Richardson, 19, were both charged with felony and malice murder, aggravated assault and possession of a firearm during the commission of certain felonies. They were arrested in South Carolina.
RELATED: Suspects in murder of Jefferson High School football star appear before judge
In March, Dewitt's family filed a civil lawsuit against Simon Property Group, which owns the mall, Allied Universal, and Dave and Busters, claiming all three were negligent in keeping Dewitt safe.
RELATED: Football community mourns shooting death of Jefferson standout athlete
Before his death, Dewitt, a standout wide receiver, was starting to get interest from Division 1 schools.
Copyright 2023 WANF. All rights reserved.